New savings rates from 1 July 2022
Find your budget to buy
Congratulations – the fact you're here suggests you've decided you'd like to become a homeowner.
Our first time buyer mortgage calculator (below) will tell you in just a few steps how much we might be able to lend you, and what your total budget to buy is.
PLEASE NOTE: YOUR HOME MAY BE REPOSSESSED IF YOU DO NOT KEEP UP REPAYMENTS ON YOUR MORTGAGE.
Email your results?
Want these results and options for future reference?
Please note: The calculator will only provide an indication of what you may be able borrow. For a more detailed illustration based on your personal circumstances you will need an appointment with one of our mortgage advisors.
Mortgages are secured on your home. You could lose your home if you do not keep up payments on your mortgage. Terms and conditions apply. Mortgages are subject to underwriting and criteria. Please contact us for full details.
To help us provide the right mortgage range for our customers' needs we review the anonymous information entered into the mortgage calculator and the results provided, which excludes personal data. For more information, please contact us or see our Privacy Policy.
A selection of our guides you might be interested in
10 questions to ask an estate agent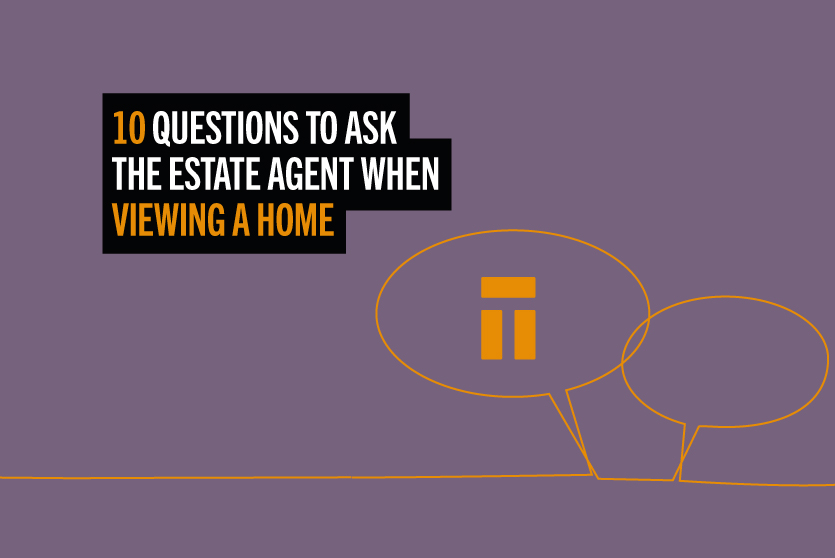 It's common when viewing a potential property that an estate agent shows you round and tells you some basic information about the home. But as industry experts is there extra information they have that would be useful to you in the decision making process? In this guide we reveal 10 things you could consider asking to leave you armed with as much information as possible.