Got a complex case? Give us a call
Your clients + our solutions = complex lending success
Complex lending is a core part of who we are.
Our parent company, TBS, set out to buck a trend and help borrowers seen as unattractive prospects by high street lenders back in the 60s.
We applied those rebellious founding principles to the modern mortgage market and created an intermediary lending business centred around complex lending: TFI.
We specialise in lending to mass affluent/ HNW borrowers with unusual incomes, buying atypical property, with 'timing' issues or whose age means they're considered 'non-standard'.
We're especially good at solving cases with multiple complexities - we call it the TFI sweet spot.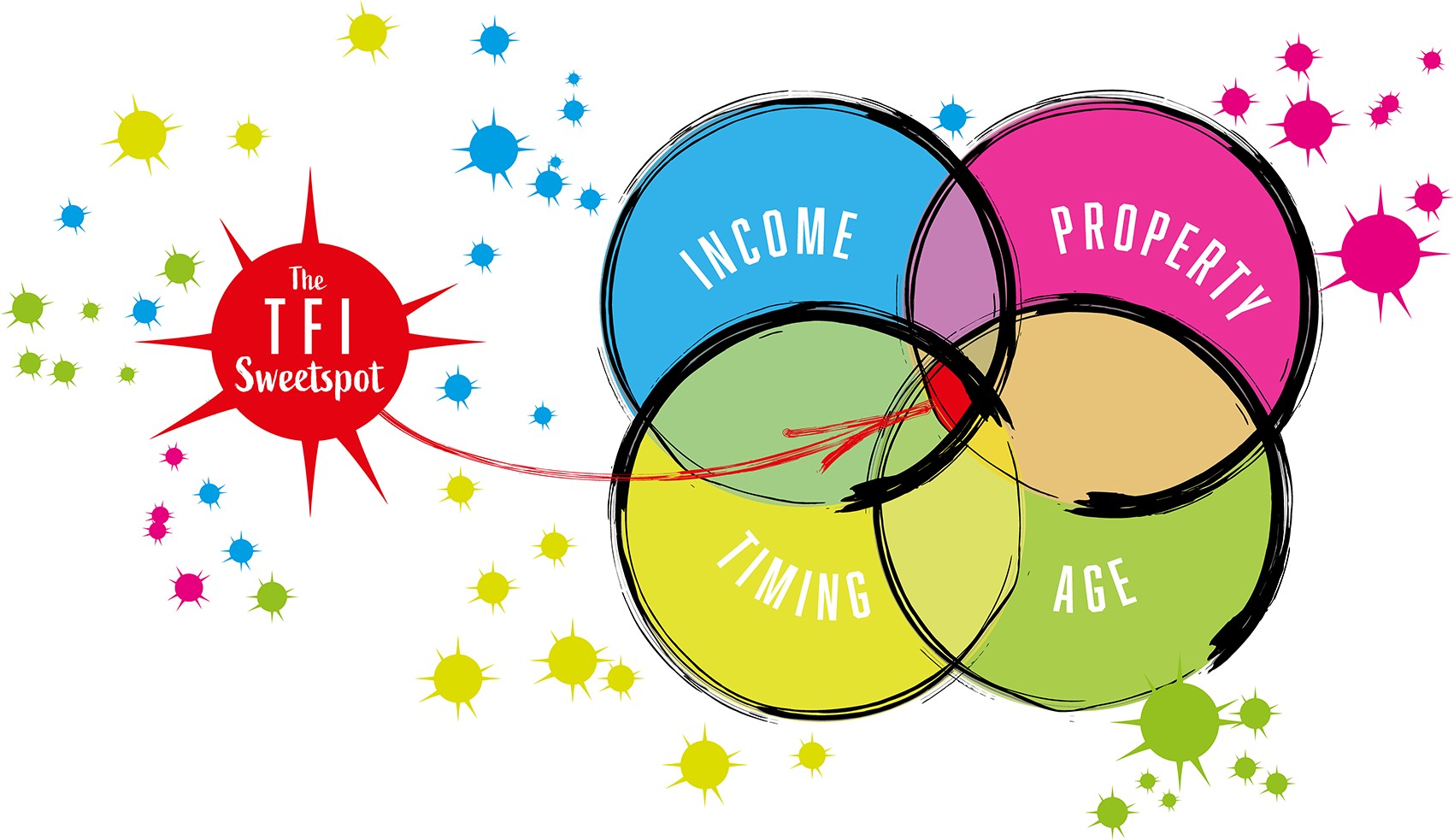 Together we can help borrowers who want to:
Solve a short term borrowing need
Secure lending on the basis of atypical income
Buy a more unusual property
Borrow more than standard income multiples
Borrow jointly with family where there are complex needs
TFI lending highlights include:
Loans of up to £1.5m (potential exceptions with credit committee approval)
Mortgages up to 80% LTV
Interest only lending available up to 70% LTV
Mortgages for up to 6 times income (where evidenced earnings exceed £200k per annum)
Bonus acceptance = 75% (for financial services professionals)
Ability to evaluate a range of financial assets for income, monetising wealth for affordability

Got a case that can hit our sweet spot?
Get in touch with the TFI team today
Complex criteria overview
Read more about our complex lending solutions
Read about some of our recently agreed cases to get a flavour of what TFI can do