Corporate governance - about the elected board
Our board of directors is elected by you, our members. They bring a wealth of experience from across
the financial services, education and wider sectors.
The directors stand for re-election at the Society's Annual General Meeting (AGM) every year.
You can find out more about our current board of directors below.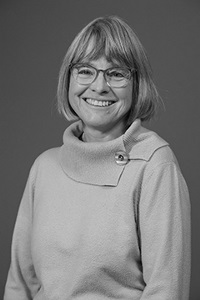 Julie Nicholson: Chair
Julie joined Teachers Building Society (TBS) in March 2018 and was appointed as Chair to the Board of Directors in April 2018. She was previously Chair of the Board of Directors at Reliance Bank Limited until December 2021 and currently acts as a Non Executive Director on the boards of a number of financial services companies.
Julie brings over 30 years' experience of working within financial services having qualified as a Chartered Accountant with KPMG and worked in their audit and risk advisory services practices prior to moving to Barclays Bank PLC where she held several Executive roles in the Finance and Governance areas.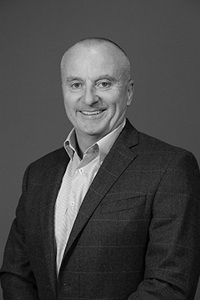 Simon Beresford: Chief Executive Officer
Simon was appointed Chief Executive Officer and joined the Board in February 2017. He previously held a number of senior positions at Nationwide Building Society including Branch Network Director, Managing Director Personal Loans and Head of Mortgage Administration.
More recently, at BlackRock as Chief Administration Officer in the Retail business and prior to that, Chief Operating Officer for the UK Pensions business. He holds an MBA from Henley Business School, a Diploma in Management Studies from Oxford Brookes, as well as qualifications in mortgages and financial planning. He believes the Society is well placed to thrive and grow by helping more teachers to own their homes. As a focused mutual organisation, its strength lies in offering a distinctive mix of deep sector expertise and a track record of personal service, delivered by a team who are passionate about their customers.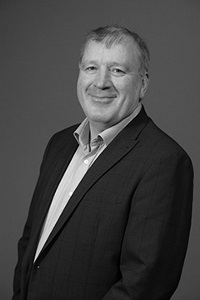 Ian Grayson: Non Executive Director
Ian joined the board in July 2015. He has over 25 years of experience as a secondary school teacher in Newcastle upon Tyne and he still works in the school on a part time basis. He served as District Secretary of Newcastle upon Tyne National Union of Teachers for over 15 years and was a member of the NUT National Executive for 10 years where he was Chairperson of one of the NUT's main committees.
Ian is still an active member of the National Education Union. He has a track record of representing teachers' interests and he will continue to work to help teachers, particularly young teachers, own their own home. Ian strongly supports the Society's mutual principles and believes in ensuring its members get good quality services.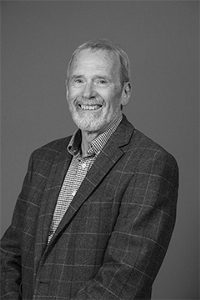 Paul Winter: Non Executive Director
Paul joined Teachers following his retirement as CEO at Ipswich Building Society at the end of 2016. He led the Ipswich through the financial crisis during which time it grew strongly and significantly improved its profitability.
A firm believer in the unique role of mutuals, Paul developed a strategy to build a strong connection between the Society and its members and also an important place in its community. This led to a number of awards for himself and the Society culminating in the award of an MBE in 2015 for his work in helping to develop the skills and employability of young people in Suffolk. Paul is also a Director of the University of Suffolk.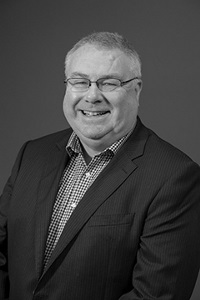 Patrick Jarman: Legal Director
Patrick joined the Board in May 2015 and is an executive director. His areas of responsibility include risk management, compliance, legal matters and governance. Patrick joined Teachers in 2011, having spent most of his career in the aerospace industry where he held a number of senior commercial and legal positions. Prior to that, he worked in mergers and acquisitions, and commercial law in the City, having qualified as a solicitor.
Patrick is committed to maintaining the Society's traditions of integrity and high ethical standards and believes that a mutually owned building society is uniquely placed to ensure the fair treatment of borrowers and savers alike.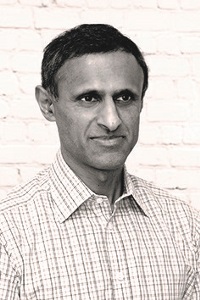 Rajesh Patel: Finance Director
Rajesh joined Teachers in 2019 with a wealth of experience in the building society sector, having served as Finance Director of Buckinghamshire Building Society for nine years. Rajesh was also previously Country Financial Controller at Citibank based in the Channel Islands.
Rajesh is committed to building on the unique mutual model, providing long term value to our members through innovative products and services to the teaching profession and the wider membership and building on the strong positive culture at Teachers Building Society, as well as contributing to the local community.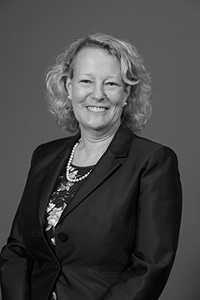 Jane Dumeresque: Non Executive Director
Jane joined the TBS team in October 2021. As former CEO of Folk2Folk, a peer2peer lender, she has a strong understanding of the different needs of savers and borrowers, and the important role technology plays in market leading customer service.
Jane qualified as a Chartered Accountant with KPMG and brings over 25 years' executive experience in financial services. She chairs and serves on the audit and risk committees of a number of boards. She champions local prosperity in the South West sitting as a non-executive director on the boards of Exeter Science Park, Heart of the South West LEP and South West Mutual.
A former Vice Chair of a multi academy trust, Jane believes teachers are the backbone of society, shaping students' values and aspirations and encouraging equal opportunity for all. Jane is committed to ensuring TBS continues to support teacher mobility and maintains a strong social conscience.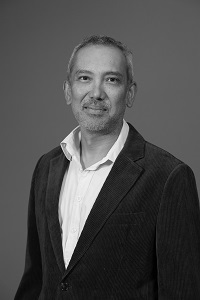 Kelvin Malayapillay:
Non Executive Director
Kelvin joined the board at Teachers in October 2022. In addition to his role as a NED, Kelvin has agreed to act as Teachers Consumer Duty Champion.
Kelvin previously held director roles at both Lloyds Banking Group, LV= and Capital One Bank. His work at mutual LV= included representation of the company on cross industry collaborative projects which included the BSA. He is also an independent non-executive director at listed Asian insurer Tune Protect Group (TPG) and acts as chair of the advisory board for a new start up TPG has recently launched.
Kelvin feels mutuals could play an ever more significant role in the evolution of consumer financial services in the UK and that Teachers Building Society is uniquely placed through its specialism by profession not geographical region. He will be supporting the Board and management team in developing exciting propositions that make Teachers a stand out provider that has unparalleled sector affinity.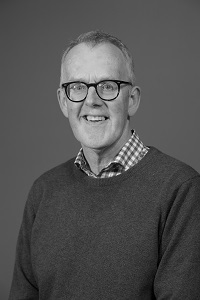 Jon Anderson
: Non Executive Director
Jon was appointed as a NED in October 2022.
Jon Anderson's 30 plus years in financial services include senior roles with Barclays Bank and Liverpool Victoria Friendly Society. Jon is also a Non Executive Director and Chair of the Audit Committee at retirement solutions and investment platform provider Embark Group Ltd. Previously Jon acted as a Non Executive Director and, latterly, Chair for Alliance Trust Savings Limited. Jon also has extensive voluntary experience spanning both the financial services and education sectors.
Jon has seen first-hand how member ownership can offer customers a real alternative to shareholder owned businesses. He believes the best mutuals develop deeper relationships with their customers and members and foster a distinct workplace culture which benefits both colleagues and members. Jon feels the mutuality model enables building societies to take a longer-term strategic perspective and he believes Teachers size is a real strength that will enable it to pursue product innovation and service excellence.